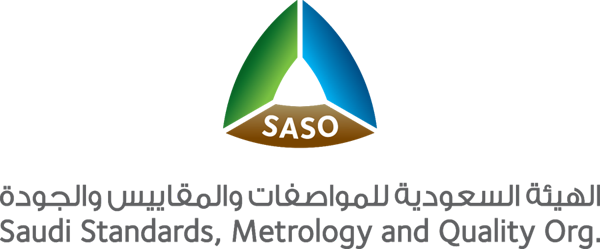 Saudi Standards, Metrology and Quality Organization (SASO) is the public organization in the Kingdom of Saudi Arabia established through Royal Decree No. M/10 Dated 3/3/1392 ?AH with the following main responsibilities:
Develop and accredit the texts of national standard specifications for measurement and calibration, symbols, definitions of products and commodities, methods of sampling and others, of what the Board of Directors would issue;
Publish approved standards in the Official Gazette in a manner it deems appropriate;
Promote necessary awareness with regard to the specification and standardization and the coordination of work related to the standards and specifications in the Kingdom
Set up the rules for granting certificates of quality and badges of conformity with national standards and regulate how to issue them and the right of using them as well
For more information about SASO, please visit http://www.saso.gov.sa/
In line with the mission of SASO to elevate the standards and quality of products and services available locally, the Kingdom of Saudi Arabia is strictly monitoring the entry of consumer goods into their ports, ensuring that only products that meet the requirements of local regulations and international standards are allowed into the country.
RACS is now officially a Notified Body of SASO authorized to do conformity assessments and issue Certificates of Conformity for regulated products entering the Kingdom of Saudi Arabia.
RACS is also authorized by SASO to do evaluation of products and factories of companies applying for license to use the Saudi Quality Mark.