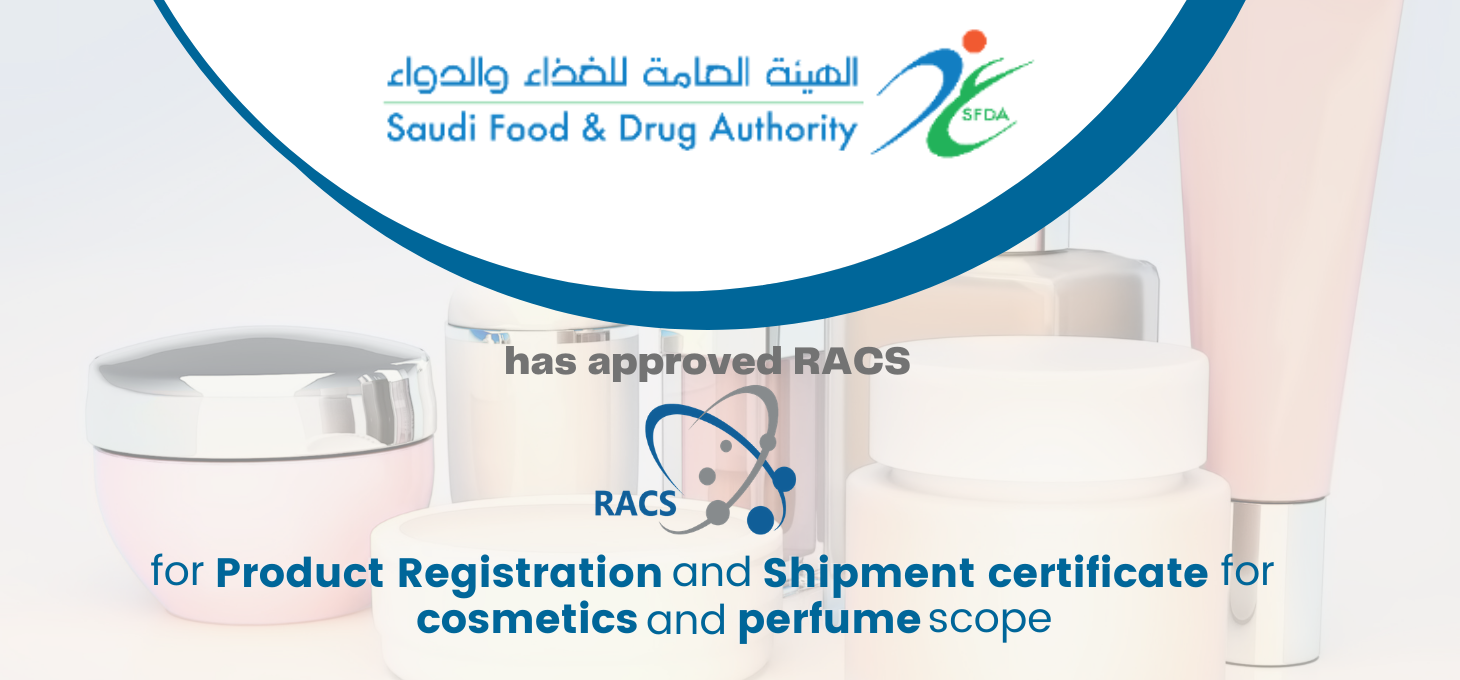 We are pleased to announce that we can now assist cosmetic and perfume distributors/importers with their SFDA "Product Registration" and "Shipment Certificate" requirements.
Just last month, we were also approved by the Saudi Food and Drug Authority (SFDA) for Halal Certification for the Saudi Arabia market.
If you are importing/shipping to Saudi Arabia or planning to, RACS will be happy to assist you every step of the way for these product scopes.
For any SFDA requirements, contact us today:
sfda@racs.ae
+971-42388755
Whatsapp/Mobile +971-523699997